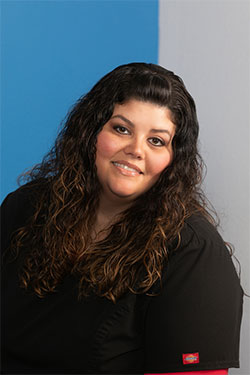 Stephanie
Office Manager
It's so much fun to help kids learn that they don't need to worry about coming to see us. Once they see our smiles, and see their fellow patients laughing and joking with our team, they relax a lot. Seeing a child smile at the end of the visit is the best feeling! I manage the office, answer our phones, set regular appointments, and schedule general anesthesia appointments. I also work on community ourtreach, explain treatment plans, handle payments and nightly deposits, and am here to help with whatever is needed.
My family keeps me busy outside of work. I'm married to Stephen and have two children: Logan is my son and Liberty is my daughter. We also have two dogs, Lola and Phylo. I enjoy reading, writing, and blogging, and love dog shows.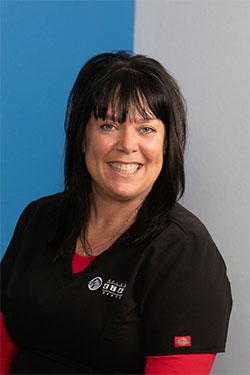 Kelly
Patient Care Coordinator
It is great to see the kids leave so happy after their dental appointment! Even if they are a bit apprehensive when they arrive, the movie on the television, building blocks, or play house will end up putting them at ease. I am responsible for the patient scheduling, coordinating treatment, answering the phones, making recall calls, and most importantly, handling out the Crayola™ Color Wonder sheets to the kiddos!
I love spending time with my family and friends outside of work. I am married with two beautiful kids. I may be new to the office, but my 5 years of experience as a preschool teacher are very helpful. I love working here because the whole team is super friendly and supportive plus Dr. de Luna is awesome with the kids!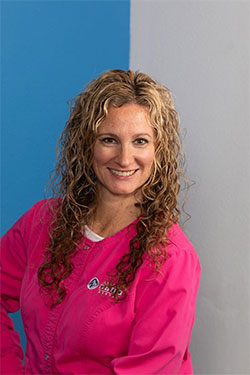 Skyla
Lead Dental Assistant
I love working with kids. I've always been a people person, and spending my days surrounded by smiling, happy kids is simply the best. It's fun to watch kids get excited about taking care of their teeth, and I am glad to be part of that process. I assist Dr. de Luna as he cares for patients; I sit chairside and support him and our patient. I also order our dental equipment and supplies, ensure everything is sterilized, and answer questions from patients and parents.
My husband Jason and my daughter Chloe, and my bonus daughter Riley, are my focus outside of work. I also love to travel, enjoy playing softball and going snowboarding, and am a fan of major league baseball. By the way, I go to Disneyland at least once a year.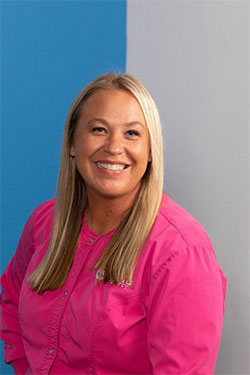 Heather
Dental Assistant
I love making sure our patients have fun during their visits. When I can get a shy child to open up with me, or a fearful child to start laughing and relaxing, I'm thrilled. This is a positive space, with a great team, and our patients soon learn to look forward to coming to see us. Our patients often have me laughing while I clean their teeth and assist Dr. de Luna during dental procedures. Seeing happy smiles at the end of a visit is a great feeling, and always my goal.
My husband Therman and I have two children: our son, Therman IV, and our daughter, Kenadie. We also have a family dog, Bella. I enjoy spending quality time with my family, attending my kids' sporting events, and traveling.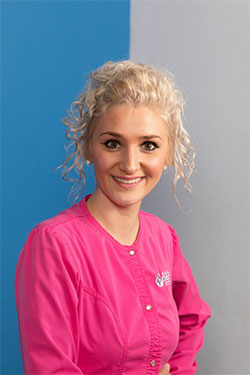 Mary
Dental Assistant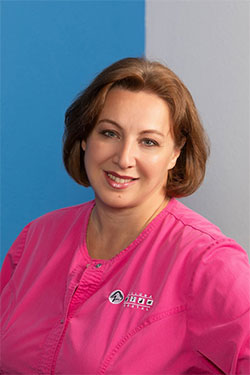 Yelena
Dental Assistant
I have brought my children to Dr. de Luna and I loved the office so much that I decided to join the team. I started dental assiting in 1999 and have enjoyed it very much.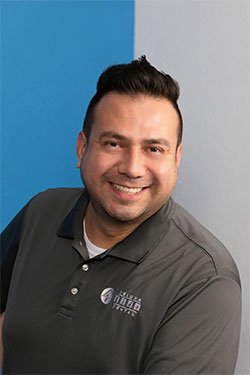 David
Bookkeeper/Finance
I love making sure our practice runs smoothly, so the team can focus on what's important: our patients! I work with a great group of people, and love seeing them build strong friendships with our patients and their families. Hearing the shared laughter as they swap jokes always makes me smile. I handle all accounting matters for the practice, including budgeting, purchasing, and payroll, along with our human resources and marketing/social media.
When I'm not working, I love traveling, especially exploring the Portland/Vancouver area and the Northwest. I love flying and am a big nerd, with a BA, MA, and MBA. I love building blocks and love that I get to build the office display models!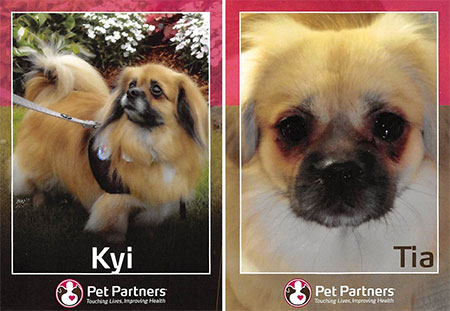 Kyi & Tia
Therapy Animals
DELUNA KIDS DENTAL is proud to work with Pet Partners and have either Kyi or Tia and their handler Cathy stop by the office to help relax and calm any child who might be nervous. Kyi has been a therapy animal since 2010 and Tia since 2012. Kyi's favorite toy is a quacking duck on a rope and his favorite treats are cheese and meat. Tia's favorite toy is a small stuffed bear, and her favorite treats are dried beef sticks and string cheese. Both love to go for walks!
DELUNA KIDS DENTAL Team